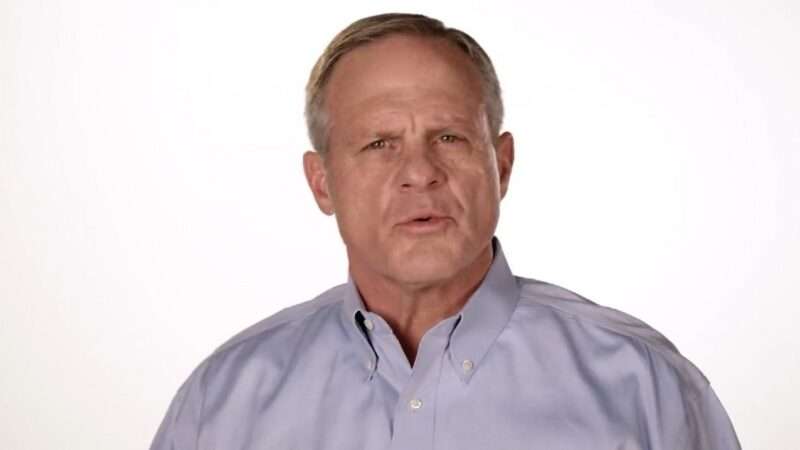 A candidate for governor in Alabama is attacking school choice, accusing a local charter school of taking taxpayer dollars and "exploiting" children.
But this case is different. Typically it's Democratic politicians attacking school choice at the behest of supporters in public school teachers unions. But in this case, the candidate—Tim James—is a Republican who is attempting to primary Republican Gov. Kay Ivey.
Alabama's Republican Party just voted in favor of a resolution supporting a school choice bill in February, so James' position may seem a bit odd, until you take a look at the school he's targeting. James is on the attack against Magic City Acceptance Academy, an LGBT-friendly charter school near Birmingham that serves about 240 students from sixth through 12th grade and is approved and funded by Alabama.
"Gov. Ivey appointees on the AL Public Charter School Commission funded Magic City Acceptance Academy [with] $2 [million] in the state budget," James tweeted. "The buck stops [with] the governor. As governor, Tim James would have opposed the formation of this school and would have vetoed any budget that funded it."
James is using the "these are our tax dollars" argument, a claim often made by opponents of school choice and vouchers, acting as though the parents who want to send their kids to Magic City Acceptance Academy aren't taxpayers and shouldn't have the right to decide the curriculum of the school.
James' 30-second ad attacking the school (which begins with James saying "there's a war going on between common sense and crazy") doesn't say the students attending Magic City Acceptance Academy are getting a substandard education or that the money has been wasted. The entire argument appears to be that the faculty put on a drag show once, and that's it. Given the ad's attempts to play into the current anti-trans panic (name-checking trans swimmer Lia Thomas and noting Ketanji Brown Jackson's unwillingness to define what a woman is during Senate hearings for her Supreme Court nomination), the argument is essentially that the school is corrupting kids.
But again, the only evidence presented in the ad is a single drag show that school Principal Michael Wilson subsequently explained was a fundraising idea suggested by the students themselves.
These are students and families who want to attend Magic City. They don't have to. Nobody is being corrupted or exploited. If parents don't like the curriculum, they can just leave—something you can't really say about public schools.
In reality, James' attack smacks of an attention-seeking stunt from a candidate who is well in the weeds already. Polling from March has Ivey in a commanding lead in the primary with more than 60 percent of the likely vote among Republicans. If she gets at least 50 percent of the vote, there will be no need for a runoff election and she'll hold James off.
Threatening to veto an entire budget because money goes to a school that teaches things you don't agree with makes a mockery of the concept of school choice. It's attacks like these that have the potential to raise skepticism about whether some conservatives and Republicans actually support school choice or if they only support the creation of schools that share their personal values.
The post GOP Challenger for Alabama Governor Mocks Parents' Rights by Attacking LGBT-Friendly Charter School appeared first on Reason.com.
This content was originally published here.