NYC mayor desperately tries to lure LGBT Floridians to New York with a flamboyant billboard campaign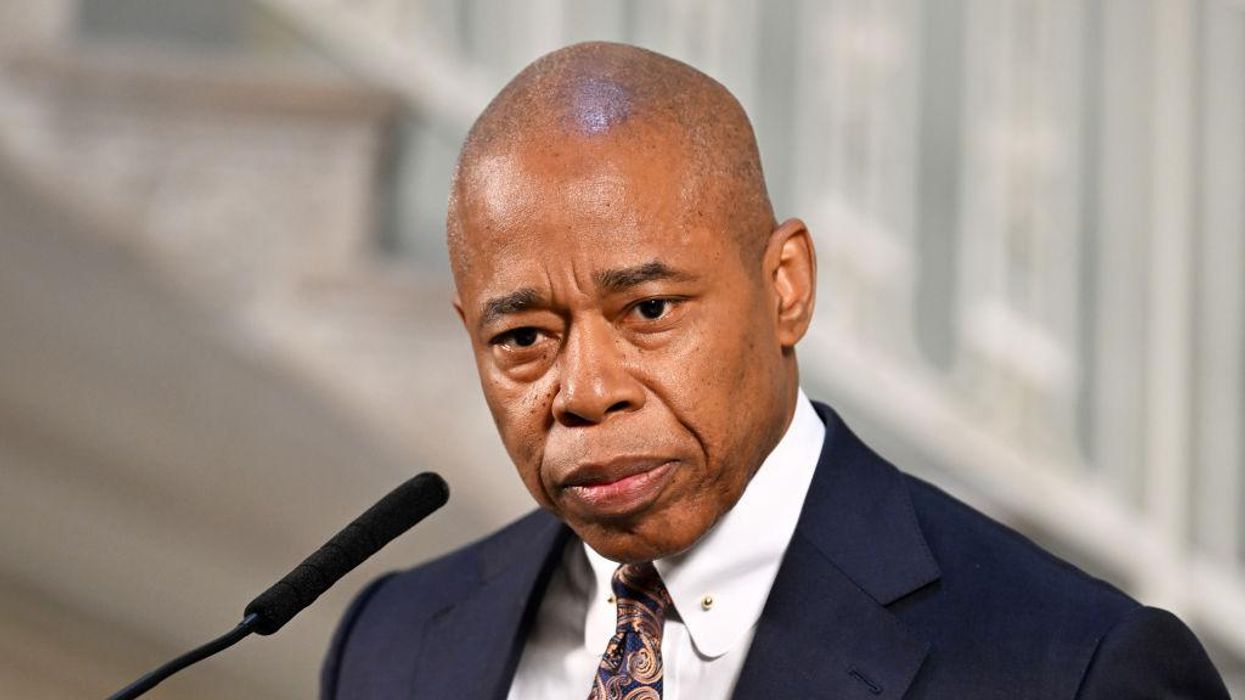 Democratic New York City Mayor Eric Adams has decided to capitalize on the progressive outcry over Florida's new Parental Rights in Education bill in a desperate attempt to reverse the tide of New Yorkers fleeing the city for more conservative localities.
What are the details?
In a press release issued Monday, the mayor's office announced the launch of a flamboyant billboard campaign in five Florida cities that attacks the Florida legislation — which has been profusely and inaccurately dubbed the "Don't Say Gay" bill by media critics — as ant-LGBT and anti-free speech.
Its aim is clearly to woo LGBT Floridians to leave Florida and come take up residence in New York City.
BREAKING: @NYCMayor announces a new digital billboard campaign in five Florida markets denouncing the hateful #DontSayGay law and inviting Floridians to move to New York. https://twitter.com/NYCMayor/status/1510997656209866759\u00a0\u2026pic.twitter.com/1Dqbxmzqjo

— NYC Mayor's Office (@NYC Mayor's Office)
1649086041
Featured digital billboard ads will run in Fort Lauderdale, Jacksonville, Orlando, Tampa, and West Palm Beach roughly through the end of May. They will contain messages such as "Come to the city where you can say whatever you want," "When other states show their true colors, we show ours," and "Loud. Proud. Still allowed."
"People say a lot of ridiculous things in New York. 'Don't Say Gay' isn't one of them," another message reads, according to documents provided by the mayor's office.
In a statement, Adams said, "I am the mayor of New York City, but I have a message for Florida's LGBTQ+ community — come to a city where you can say and be whoever you want. Florida's 'Don't Say Gay' bill is the latest shameful, extremist culture war targeting the LGBTQ+ community. Today, we say to the families living in fear of this state-sponsored discrimination that you will always have a home in New York City."
What else?
Only time will tell if the campaign proves successful, though there are reasons to be skeptical at the notion that people will ditch the beachy income-tax-free Sunshine State in exchange for residency in pricey, crime-ridden New York City — especially over a bill that has widespread support among all voters, including Democrats.
The much-maligned Florida bill has been grossly mischaracterized by left-wing media pundits and cultural figures. Some have argued it will result in the deaths of Florida children, while others seem to genuinely believe it outlaws saying the word, "gay."
In actuality, the bill sets forward a popular rule: the barring of classroom discussion about sexual orientation and gender identity in kindergarten through third-grade classrooms with scaleable guidelines for discussion on the controversial subject matter in grades thereafter.
That, according to the NYC mayor's office, amounts to "a targeted attack on the LGBTQ+ population."
This content was originally published here.